Outreach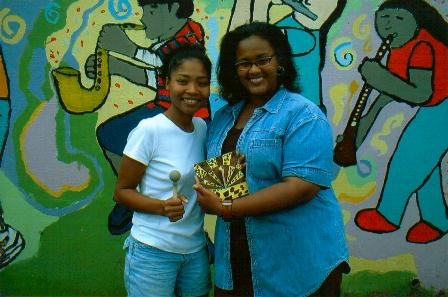 Local science teachers participating in a training workshop for
6th grade space science.
Listen to the "Snacks 4 the Brain" podcast about my outreach work.
Fisk-Vanderbilt NASA Roadshow
A traveling exhibit and planetarium show bringing the excitement of astronomy and space science to schools and community groups in the greater Nashville metropolitan area. Shows are conducted by Fisk and Vanderbilt scientists free of charge, supported by a grant from NASA.
Recent media coverage and photo galleries of the Fisk-Vanderbilt NASA Roadshow in action: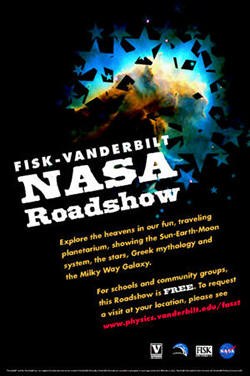 Scopes for Schools
A program of K-12 outreach, curriculum development, and teacher professional development in astronomy. Here is a printable flyer and a poster about the program presented to the American Astronomical Society.
Center for Science Outreach
The Center for Science Outreach is dedicated to enhancing the classroom experience by increasing the use of technology, providing professional development opportunities to teachers, and encouraging connections between science experts and classrooms.
Dyer Observatory
Vanderbilt's historic Dyer Observatory is a special place of learning tucked high atop one of the tallest peaks near Nashville, where both school children and the public are introduced to the wonders of astronomy and space exploration.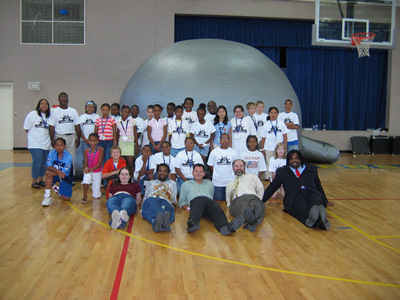 Local students participating in the Fisk-Vanderbilt NASA Roadshow.
Dr. David James (front row, center) is director of the Roadshow.