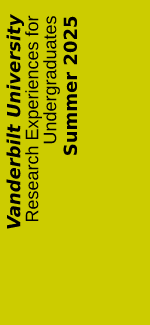 Program details:
Application deadline:
February 5 - March 4
(offers made on a rolling basis during this window).

Program dates:
May 27 - Aug 2
Research Experiences for Undergraduates
Summer 2024
Vanderbilt University
Physics & Astronomy
Research Projects
Research projects are available in a large variety of areas of Physics & Astronomy. Click on the subject-area links below for details of specific research areas and faculty mentors:
We also coordinate projects and mentors with these partnering programs at Vanderbilt. Applicants interested in sponsorship through one of these programs should indicate this clearly in the application.

These web pages are copyrighted by Vanderbilt University, and are based upon work supported by the National Science Foundation. Any opinions, findings, and conclusions or recommendations expressed are those of the authors and do not necessarily reflect the views of the National Science Foundation.
---
Vanderbilt Physics and Astronomy
Vanderbilt Data Science Institute
Frist Center for Autism & Innovation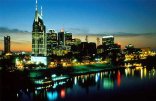 Vanderbilt University is located near downtown Nashville.