Media Coverage of VIDA Researchers and Activities
VIDA researchers have come up with a new and improved method for measuring the masses of millions of solitary stars, especially those with planetary systems. Getting accurate measurements of how much stars weigh not only plays a crucial role in understanding how stars are born, evolve and die, but it is also essential in assessing the true nature of the thousands of exoplanets now known to orbit most other stars. The method is tailor-made for the European Space Agency's Gaia Mission, which is in the process of mapping the Milky Way galaxy in three dimensions, and NASA's upcoming Transiting Exoplanet Survey Satellite (TESS), which is scheduled for launch next year and will survey the 200,000 brightest stars in the firmament looking for alien earths. "We have developed a novel method for 'weighing' solitary stars," said Stevenson Professor of Physics and Astronomy Keivan Stassun, who directed the development. "First, we use the total light from the star and its parallax to infer its diameter. Next, we analyze the way in which the light from the star flickers, which provides us with a measure of its surface gravity. Then we combine the two to get the star's total mass. By putting together these two techniques, we have shown that we can estimate the mass of stars catalogued by NASA's Kepler mission with an accuracy of about 25 percent and we estimate that it will provide an accuracy of about 10 percent for the types of stars that the TESS mission will be targeting."
VIDA postdoctoral scientist Karen Collins has produced an innovative software tool, called AstroImageJ, that has made the American Astronomical Society's list of top papers for the year 2017. AIJ — a GUI-driven, easily installed, public-domain tool — is a uniquely accessible tool for this processing and analysis, allowing even non-specialist users to explore and visualize astronomical data. AIJ has been central to virtually all of the exoplanet discoveries from the KELT project.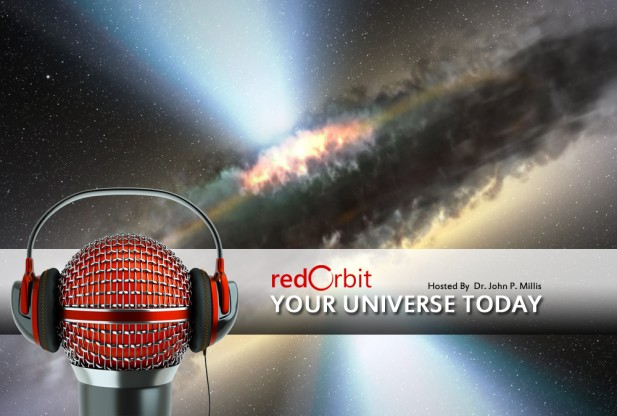 The RedOrbit Podcast has featured VIDA researcher Kelly Holley-Bockelmann in a pair of weekly podcast episodes. When most people think of a black hole, they tend to envision it as sort of cosmic vacuum cleaner, slowly sucking in and devouring everything in its vicinity. But are black holes really like this? And what would happen if you fell into a black hole? What about a cockroach? What would happen if our Sun suddenly turned into a black hole? For that matter, how do we even know that black holes exist in the first place? In this Your Universe Today podcast, Dr. Kelly Holley-Bockelmann, professor of theoretical physics at Vanderbilt University, explores these questions and talks about the characteristics of black holes. She also addresses some of the popular myths that surround these mysterious objects and help us sort out fact from fiction.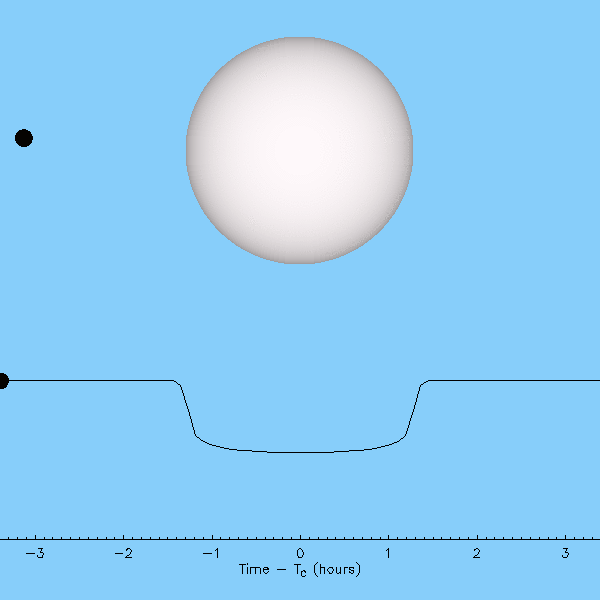 Even small telescopes can make big discoveries. Though the KELT North telescope in southern Arizona carries a lens no more powerful than a high-end digital camera, it's just revealed the existence of two very unusual faraway planets. As reported in the NY Times, one planet is a massive, puffed-up oddity that could change ideas of how solar systems evolve. The other orbits a very bright star, and will allow astronomers to make detailed measurements of the atmospheres of these bizarre worlds. KELT is short for "Kilodegree Extremely Little Telescope." Astronomers at Ohio State and Vanderbilt University jointly operate KELT North and its twin, KELT South, in order to fill a large gap in the available technologies for finding extrasolar planets.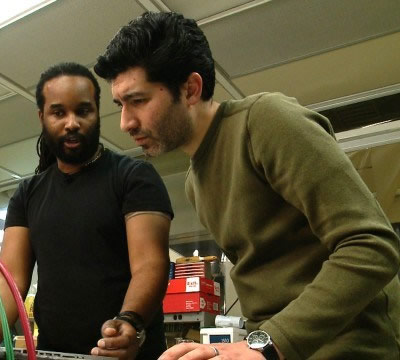 Dr. Keivan Stassun, a Mexican-American professor of astronomy at Vanderbilt University, used his background and understanding of the Latino experience in the U.S. to create the Fisk-Vanderbilt Masters-to-PhD Bridge Program, an initiative which has helped 51 minority students work toward their PhDs since 2004. He recalls how his mother, who grew up in a small village in southern Mexico, immigrated to the country at the age of 19 and informed his outlook on life.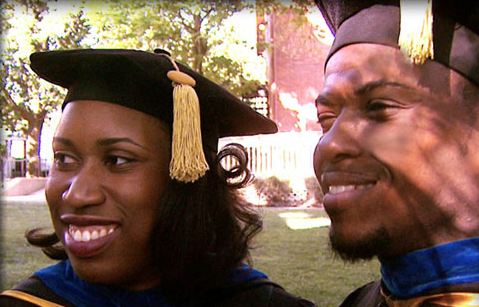 The Fisk-Vanderbilt Masters-to-PhD Bridge Program has achieved a remarkable success: Five underreprresented minority students completed their PhD degrees in 2012, making Vanderbilt the top producer of minority PhDs in astronomy, materials science, and physics. Already, since 2007, Fisk has become the top producer of African American master's degrees in physics. The program is on pace to graduate 5-6 minority PhDs each year.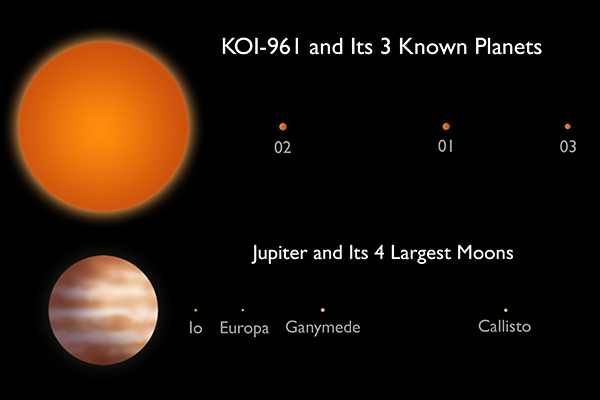 The discovery of the three smallest planets yet orbiting a distant star, which was announced at the January 2012 annual meeting of the American Astronomical Society, has an unusual connection to Barnard's star, one of the Sun's nearest neighbors. The team used data from NASA's Kepler mission combined with additional observations of a single star, called KOI-961, to determine that it possesses three planets that range in size from 0.57 to 0.78 times the radius of Earth. This makes them the smallest of the more than 700 exoplanets confirmed to orbit other stars. In their investigation of KOI-961, which is about 130 light years away in the Cygnus constellation, the astronomers found that it is nearly identical to Barnard's star, which is only six light years away in the constellation Ophiuchus. This similarity allowed them to use information about Barnard's star, which was discovered in 1916 by Vanderbilt astronomer E.E. Barnard, to determine the mass, size and luminosity of the distant star. These values, in turn, were used to determine the size of the three new exoplanets.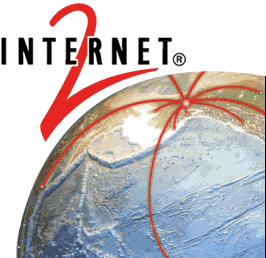 The Research and Education Data Depot network (REDDnet) team at Vanderbilt has been selected as a 2010 Internet2 IDEA award winner. REDDnet was selected based on its innovative and important solution, including the Data Logidtics Toolkit, for large distributed storage facilities for data intensive collaboration among the nation's researchers and educators in a wide variety of application areas. REDDnet is an NSF-funded infrastructure project that provides a large distributed storage facility for data-intensive collaboration among the nation's researchers and educators in a wide variety of application areas including Vanderbilt's involvement in the LSST telescope project.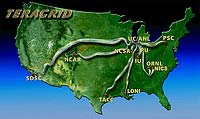 The LSST Data Management team has been awarded 1.51M Service Units (CPU-hours), 400TB of dual-copy mass storage, and 20TB spinning disk storage on the National Science Foundation's TeraGrid for the LSST Data Challenge DC3b. DC3b will process 10 TB of data from an existing astronomical survey and 47 TB of a simulated LSST data set -- a scale of 15% of the full LSST data stream -- in order to test the robustness of LSST data pipelines. This architecture includes data production and archiving capabilities, database scaling test resources, and for the first time, resources to replicate and serve the input and output data to scientific users in the LSST Science Collaborations for validation and experimentation.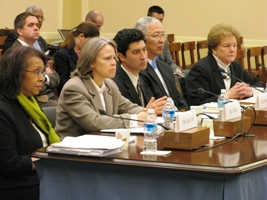 Fisk-Vanderbilt program touted at congressional hearing. Identification of students with unrealized potential, continuous tracking of individual performance and intensive, one-on-one mentoring are key factors in successfully recruiting underrepresented minorities and women into the critical professions of science, technology, engineering and mathematics (STEM). That is one of the messages that Keivan G. Stassun, associate professor of physics and astronomy and co-director of the Fisk-Vanderbilt Masters-to-Ph.D. Bridge Program, delivered in testimony to the U.S. House of Representatives' Committee on Science and Technology on Tuesday, March 16 at a hearing entitled "Broadening Participation in STEM." A webcast of the hearing is available from the House Science Committee website. Insider Higher Ed also covered the hearing in this article.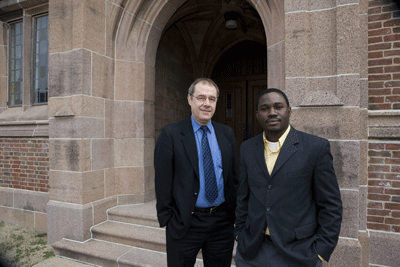 In 2004, Fisk and Vanderbilt University began a partnership to increase the number of minority students pursuing doctoral degrees in the sciences. The Fisk-Vanderbilt Master's-to-Ph.D. Bridge Program is designed to give students the course work and training they need first to earn a master's degree in physics or biology at Fisk, then to bridge over to a Ph.D. program in physics, astronomy, materials science, or biology at Vanderbilt. "Stephen is a milestone for the program because he walked across the bridge successfully, even as we were, at times, laying down the planks just ahead of him," Stassun said. "A very important goal of the program was that students not only move from Fisk to Vanderbilt, but that there be something that flows back in the other direction -- enhanced research capability for the Fisk faculty and students, resources and infrastructure that end up at Fisk by virtue of the research done by Bridge students -- and Stephen is a great example of that." Come May 14 when Vanderbilt celebrates Commencement, Babalola will be there to accept his hard-won diploma and the ceremonial Ph.D. "hood" that symbolizes the highest academic degree that one can achieve.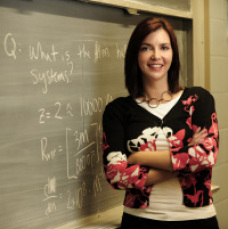 Vanderbilt University Assistant Professor of Physics and Astronomy Kelly Holley-Bockelmann has been awarded the National Science Foundation's largest ever Faculty Early Career Development grant. She will use the prestigious award to continue her studies of black holes while supporting the university's innovative program designed to make the university the top producer of underrepresented minorities with Ph.D.s in physics and astronomy.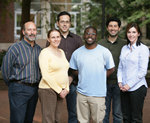 The most ambitious attempt yet to trace the history of the universe has seen "first light." The Baryon Oscillation Spectroscopic Survey (BOSS), part of the Sloan Digital Sky Survey III (SDSS-III), took its first astronomical data on the night of Sept. 14-15 at the Sloan Foundation telescope in New Mexico. The Vanderbilt team brings a unique resource to the project: A set of more than 400 simulated universes. These are computer models of the universe that start at the Big Bang and then virtually evolve to the present following known physical laws. "Other groups have produced individual simulations that are more detailed than ours, but we've gone for greater numbers in order to get a better idea of the amount of variation that is possible," says Berlind.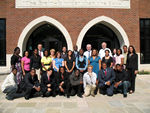 A unique collaboration between Fisk and Vanderbilt universities that is poised to become the nation's top source of Ph.D.s in physics and astronomy awarded to underrepresented minorities has received a major boost from three federal grants totaling $3.7 million.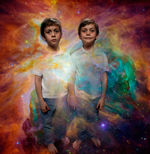 'Identical twin' stars are about as rare as their human counterparts. As the name suggests, these stars are thought to have been born at the same time and been made from the same materials. They are also equal in mass. It was previously assumed that identical twin stars orbiting one another as part of a binary star system were formed under such conditions. But a team led by Keivan Stassun, an astronomer at Vanderbilt University in Nashville, Tennessee, has discovered a pair of 'newborn' twin stars that aren't all that identical. The finding indicates that the 'twins' may have been born several hundred thousand years apart.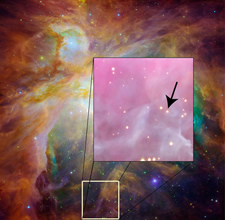 The analysis of the youngest pair of identical twin stars yet discovered has revealed surprising differences in brightness, surface temperature and possibly even the size of the two. The study, which is published in the June 19 issue of the journal Nature, suggests that one of the stars formed significantly earlier than its twin. Because astrophysicists have assumed that binary stars form simultaneously, the discovery provides an important new test for successful star formation theories, forcing theorists back to the drawing board to determine if their models can produce binaries with stars that form at different times.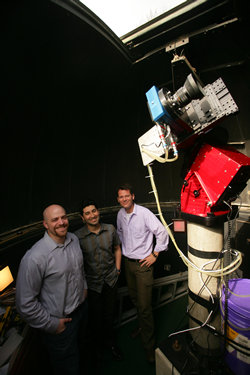 Vanderbilt astronomers have constructed a special-purpose telescope that will allow them to participate in one of the hottest areas in astronomy – the hunt for earthlike planets circling other stars. The instrument, called the Kilodegree Extremely Little Telescope (KELT), has been assembled and is being tested at Vanderbilt's Dyer Observatory. Shortly, it will be shipped to the South African Astronomical Observatory where it will become only the second dedicated planet-finder scanning the stars in the southern sky. The KELT project is part of a broader collaboration between Vanderbilt and the University of Cape Town: the Vanderbilt-Cape Town Partnership.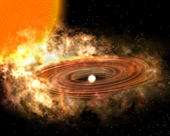 A pair of artist's conceptions shows the disk of material around the binary star system WZ Sge, which consists of a white dwarf pulling material from a cooler companion. According to a previous model (left), the disk contained only visible material. But new findings suggest the presence of an asymmetric outer disk of dark matter (right). The research is just one of several new findings presented at a meeting of the American Astronomical Society that are helping to unravel the mysteries of black holes.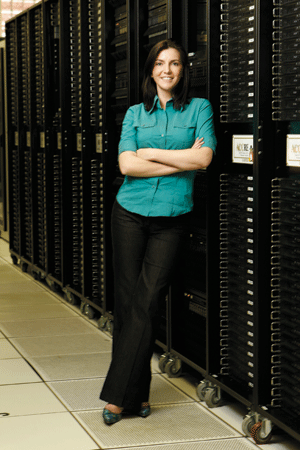 Kelly Holley-Bockelmann at Vanderbilt's Advanced Computing Center for Research and Education. In some ways, Kelly Holley-Bockelmann is an unlikely astrophysicist. For one thing, she's a woman carving out a career in a male-dominated field. For another, she doesn't hail from a long line of scientists or scholars. But the new assistant professor of physics and astronomy has always had an insatiable curiosity about the universe, and her determined pursuit to satisfy it has taken a winding path that ends at Vanderbilt.


How do you increase the number of minority doctorates in the sciences? Astronomy professor Keivan Stassun has one answer. (Video)
Faculty from Vanderbilt University and South Africa's University of Cape Town (UCT) met March 4-7, 2007, in Cape Town to discuss how they can work together to recruit and train more black astronomers in South Africa. See also the Vanderbilt—Cape Town Partnership website for more information.

Vanderbilt University astronomy professor Keivan Stassun is one of 13 young scientists named a 2006 Cottrell Scholar, a $100,000 fellowship designed to encourage early-career science researchers who show promise.
Pity the brown dwarf. It's too large to be a planet, but too small to be a star. Although these "failed stars" are neither fish nor fowl, they play an important role in the cosmic scheme of things. Many astronomers think that they may actually be the most common product of the stellar formation process. So information about brown dwarfs can provide valuable new insights into the dynamic processes that produce stars out of collapsing whirlpools of interstellar dust and gas.
If the latest simulation of what happens when black holes merge is correct, there could be hundreds of rogue black holes, each weighing several thousand times the mass of the sun, roaming around the Milky Way galaxy.
Astronomer Keivan Stassun of Vanderbilt University calls brown dwarfs failed stars. They started out forming as stars do, but they weren't born with enough mass to ignite and shine as stars. Stassun and colleagues spent 12 years observing two brown dwarfs orbiting each other.
Keivan Stassun: The questions that we ask, go far beyond our everyday experience and touch on the grandest and oldest and at some sense most deeply philosophical questions that human beings have ever asked.